DISCOVER
DETER
DEFEND
With Intelligent Safety and Security
WORLD-CLASS MONITORING AND SURVEILLANCE
LiveView Technologies (LVT) has partnered with ADT Commercial (ADT-C).

Together, LVT and ADT offer a new standard in physical security, with the ability to deploy the off-the-grid solution in mere minutes. Once deployed, ADT monitors the video feeds, ensuring your sites are even more secure, regardless of where they are located.
LVT PROVIDES A SOLUTION FOR MANY USE CASES
Increase in safety

Prevent merchandise shrink

Augment manpower

Reduce violent crime

Create ambiance

Deter parking lot theft and vandalism

Play theme park music

Meet insurance requirements

Know when someone trespasses

Manage public health crises
Play announcements

Observe current conditions

Collect and transfer evidence

Resolve liability claims

Inform the public of delays

Use in covert or overt operations

Receive notifications of incidents

Create a perimeter

Direct highway patrol

Protect employees

Direct snowplows
Increase job site security

Decrease vandalism

Protect students and staff

Reduce theft

Increase security

Monitor real time situations

Broadcast pregame show

Crowd management

Gather insights into customer behaviors

Create and share time-lapse video
Remotely manage jobsite

Disband illegal gatherings

Increase occupancy rates

Add surveillance to public gatherings and special events

Discourage loitering

Watch construction sites

Monitor election sites

Manage and direct traffic

Monitor roads

Show of force

Deter crimes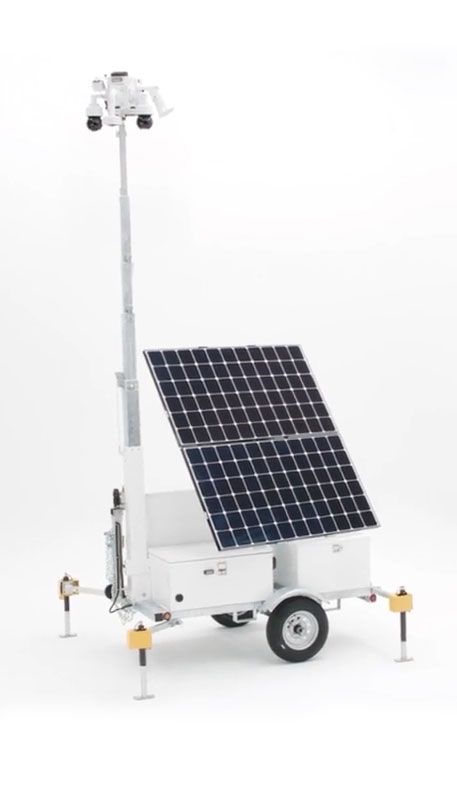 LVT UNIT


THE MOST ADVANCED SECURITY SYSTEM
POWERING THE UNIT
Two 400 watt solar panels collect power that is stored in six deep cycle batteries with 460 Ah battery capacity. When there is not enough sunlight, LVT Unites are equipped with a smart fuel cell generator.

TIRES
Two 12 inch tires make it so the unit can be towed almost anywhere - from parking lots to mountain tops.

OUTRIGGERS
Four outriggers stabilize the unit while it's deployed, making sure the unit is sturdy during extreme conditions.

TOUNGE
When not in use for towing the unit, the tongue locks upright to keep it secure. The lock also secures the crank and prevents anyone from raising or lowering the mast.

MAST
The telescoping mast houses all of the cables that connect the batteries in the base to the head unit. When fully deployed, the unit is more than 22 feet tall.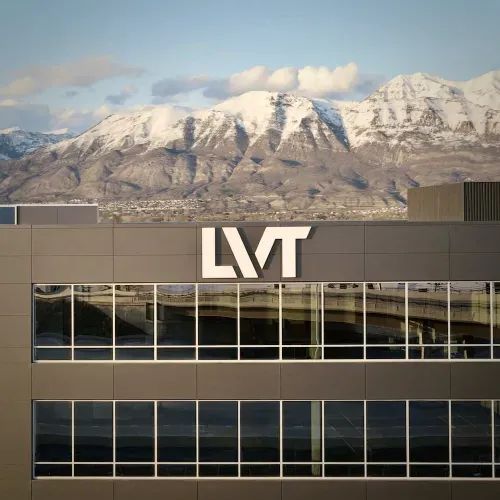 LVT has worked closely with our team every step of the way to design and install a truly integrated security system to help protect our customers, visitors, and employees. This past year has been challenging on many fronts but their team never wavered in their commitment to deliver this project on time and on budget."

John
Operations Manager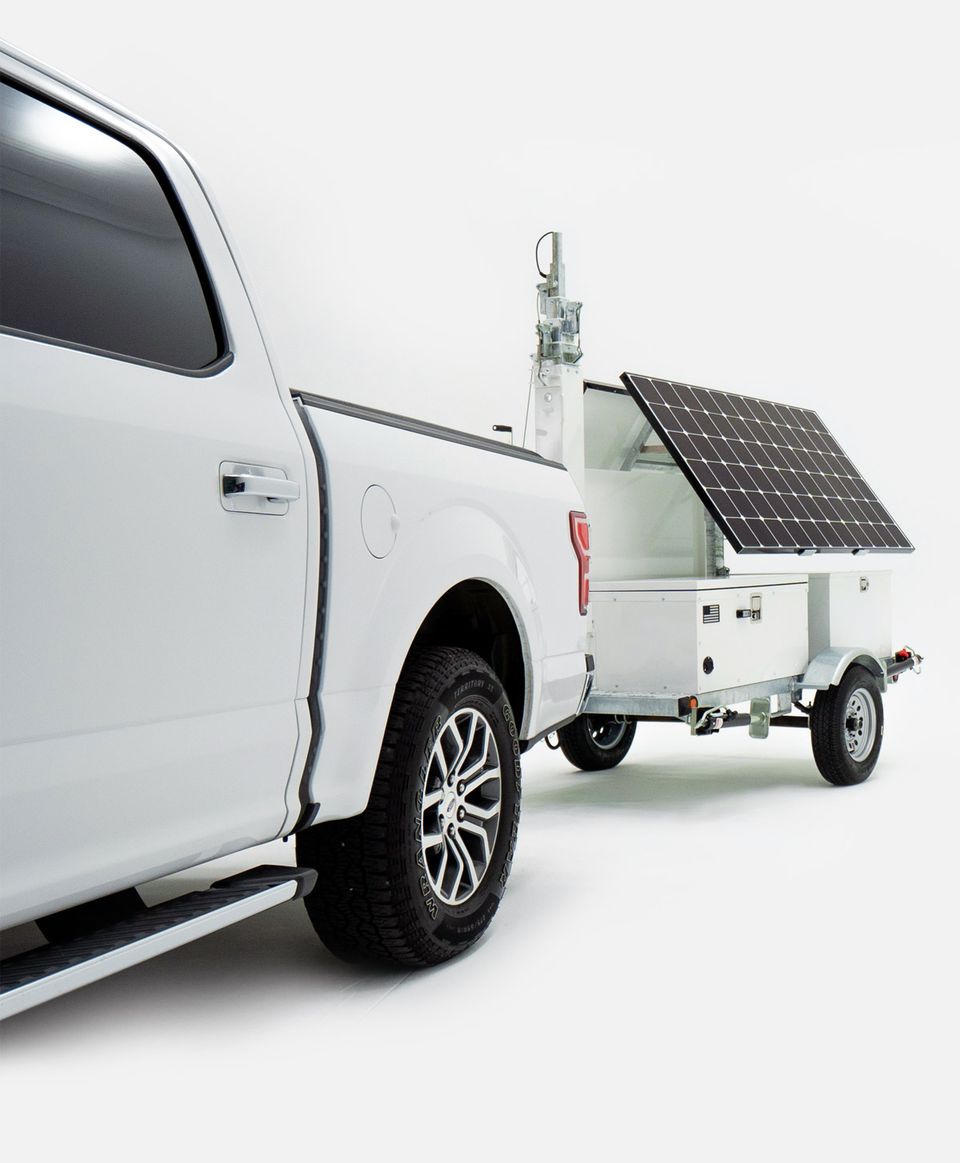 RAPIDLY DEPLOYED
Easily secure anything anywhere with our mobile security trailers and other camera mounts. Setting up the LVT Unit takes minutes, not days.
LVT LIVE UNIT
CAPABILITIES AND FUNCTIONS
Intrusion detection

Line crossing

Dual bounding boxes

Human and vehicle detection

IR illumination and thermal

Self healing
Record and playback

Security analytics

Remote device management

Two-way communication

Flood and strobe lights

Best in industry up times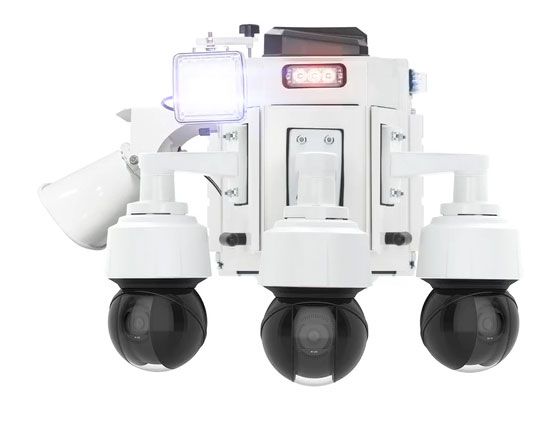 LVT SOFTWARE
Every LVT Unit pairs with the LVT Platform, our video management system (VMS). It is a highly organized, cloud-based solution that ensures secure livestreaming and automatically archived videos without the need for costly IT infrastructure.
MANATE YOUR UNITS AT SCALE
LIVESTREAM, ZOOM, AND PICTURE
REAL-TIME SPEAKER COMMUNICATIONS
REAL-TIME FLOOD AND STROBE LIGHTS
CHOOSE YOUR SOFTWARE
Our technology uses active deterrence to deter crime and alerts you the instant something is happening on your property, giving you the chance to act before damage is done.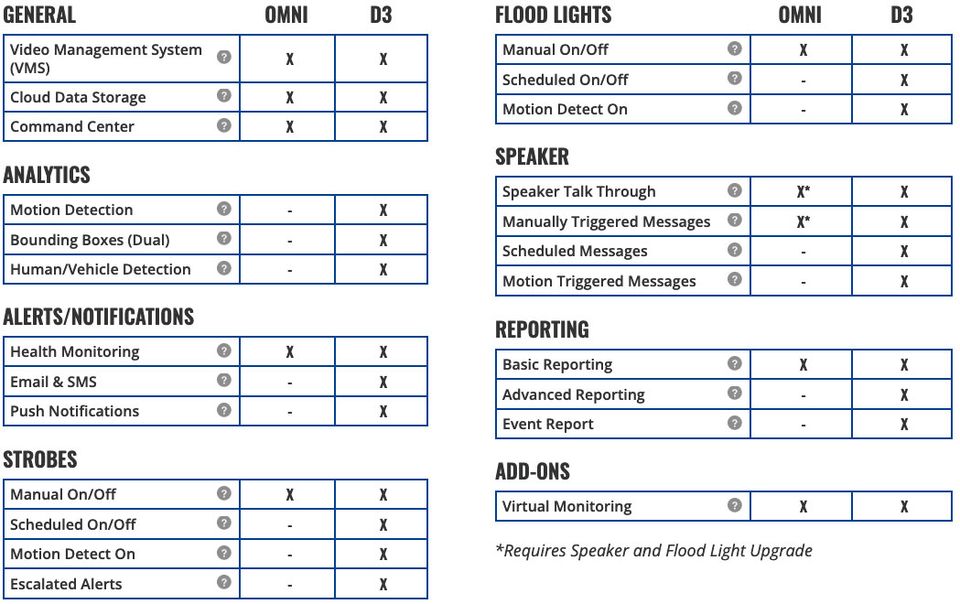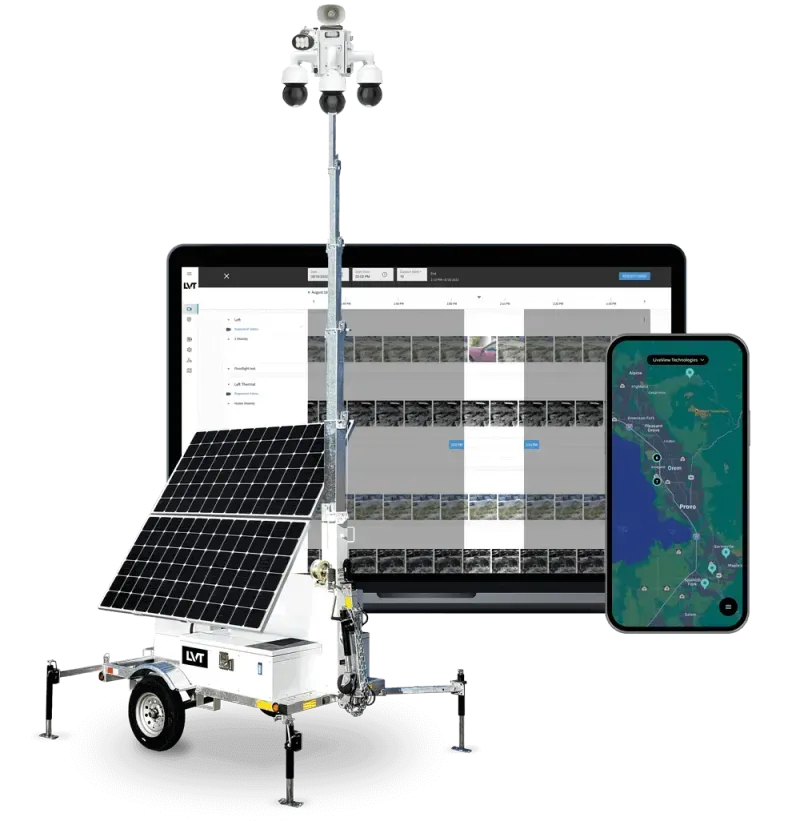 THE BEST SECURITY FOR YOU AND YOUR WALLET


ABOUT DENVER METRO SECURITY
Denver Metro Security is your premier, enterprise-grade partner for security and monitoring solutions that can help reduce costs, mitigate risks, and protect your people, property, and assets.
Always there for you—Dedicated commercial operations centers provide 24/7 UL listed monitoring and customer support.
Excellent customer service—Your solution is serviced by a team of dedicated, trained, and qualified commercial technicians.
Innovate with expert advice—As crime becomes more sophisticated, you benefit from decades of industry experience, custom tailored solutions, and specialized training.
YOU'VE SEEN WHAT WE CAN DO. NOW GIVE IT A TRY.